Marketing Strategies for Your Business: Content Marketing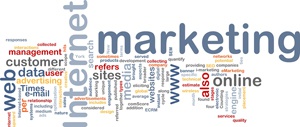 The new trend in marketing your business is through content marketing. Content marketing simply means marketing your business by providing content. Content is any informative or entertaining video, image, or writing posted on a social media online platform such as Facebook, or on your website.
Here are five, major new trends in content marketing that you need to know about.
Editorial Calendars:
You need to redesign each post for each platform. This is called "repurposing your content." For example, posts on Facebook should be attractive enough to encourage sharing in order to increase your exposure. LinkedIn content needs to appear more professional than posts on other platforms. Posts on Twitter, called "Tweets", can only be 140 characters long. (Your tweet is more likely to be re-tweeted if it is about only 100 characters, because the re-tweeter's name will be added to the tweet.)
An editorial calendar helps you keep all this organized. A variety of editorial calendar templates are available free on the web. Some of them integrate with Excel spreadsheets. Or you could use a large paper calendar and a pencil. For Gen Y readers, Google, "pencil and paper" if you are not sure as to what I am referring #kiddingnotkidding. The steps are still the same: figure out what your client/ prospect wants to read or see, figure out where and when they want to read or see it, create a stockpile of that content, and decide when you want to release it. Remember to plan for the holidays and your business launches and events that you want to announce in advance.
Keywords:
These are the words that are key, or common, in your business and your field. They are the words or phrases that a prospect would type into the box if they were searching for you on a search engine such as Google. If you are a dentist in Omaha, "Dentist in Omaha" would be one of your keyword phrases. Make a list of your top key words and keep it in mind when creating your social media content. Use them as often as possible, without being awkward. "Keyword stuffing" is frowned upon these days.
Hashtags:
Have you noticed that hashtags are everywhere-Twitter, Facebook, Pinterest, Instagram, even advertisements? There is a reason for that: They increase your exposure. Hashtags are simply key words or key phrases with a # (hashtag) directly in front of the word. They allow you to search for that topic on the social media site, similar to searching for a topic on a search engine such as Google. Add a couple of them to each of your posts to increase their searchability. For example, if you have a bakery, put #cupcakes at the end of your Facebook post so anyone who searches for cupcakes may see your post.
Images:
Images are visual content, such as pictures, diagrams, graphics, and logo's. Any images you use will help increase engagement, so try to add images to most of your posts. Experiment with producing your own promotional images with your smart phone. Take quick photos to share an authentic inside look at your life and your business to share with your friends and fans. People want to feel as if they belong to something, especially if that "something" is a cool new product or servic. like what YOU are offering! And when they feel included they will be more likely to share their new "find" with all their friends and family.
Video:
Video is the most popular form of imagery. In fact, the amount of video posted on the web has tripled in the last year alone. Average daily video views reached 1 billion by the end of last year. Facebook is creating new features for videos, including metrics, which shows the breadth of your video's reach and the length of its engagement. How long should your videos be? Videos on Instagram are 15 seconds or less. Generally, videos shouldn't last more than a minute or two, because everyone is in a hurry. To make your videos stand out, include a short description, such as "Get to Know (Your Name)." If you have a longer video or want to make several points, hire a teenager to chop them up into shorter bite-size videos. When your friends and fans share and respond to your videos, remember to reply with appreciation.
Bottom Line:
Content marketing shares your business with your prospects, clients, and friends. Consumers have come to expect lots of free content sharing from businesses. You can streamline the process if you use the resources and technology available to organize and promote your content. If you are not comfortable creating your own content, hire a professional content writer.
Marketing Strategies For Your Business: Content Marketing | Social Media | Your Website | In Person