Building Your Own Website - Weebly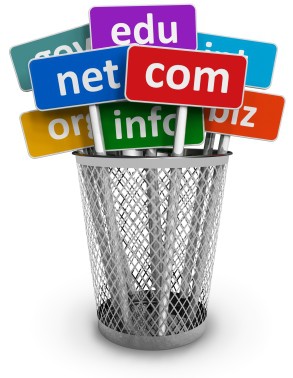 Less than 50 percent of small business owners have taken the time to create a website. This fact is particularly interesting when you compare it to the research illustrating that around 81 percent of consumers have claimed to research everything online before deciding whether or not to make a purchase. Recently, there has been a large influx of "do-it-yourself" website builders, which make it very easy for anyone to build their own website. Additionally, all of these companies have significantly reduced the cost normally required to create a new website. In the end, every company should have its own website. Websites have become a standard business practice of today,and it is often one of the first things potential consumers will inquire about. Because there has been a large inflow of"do-it-yourself" website builders, you no longer need a large marketing budget or knowledge of HTML to create a fantastic website for your business or company.
Weebly is an easy-to-use web building program that allows everyone(including those who consider themselves to be "non-technical") to design a great website. There are many fantastic things about Weebly, but one of the most important is the fact that consumers do not have to buy anything in order to develop a website. Weebly offers a free version (although unfortunately, it is supported by advertising). Using this version allows you to create a website and then once you are happy with it, you can convert your site into the paid version. After you register for your free Weebly website, you are able to choose the type of website you want to create. There are three options that you can choose from:
Site: a standard website that will likely be ideal for most small businesses and/or companies.
Blog: this site (like most blogs) is geared towards people who want to share daily or weekly updates about their company and/or life.

Store: If you want to sell things online, this is the option that will work best for you, as Weebly allows consumers to purchase items directly from your website.
Once you've selected a site, it's time to choose a template. There aremany different themes to choose from, and after you have selected one,you can begin to customize your site so it matches your individual needs and design choices. Unlike many other website builders, Weebly helps you create the initial "template" for your website, and then makes it very easy for you to change it or add new components. The basic template is very similar to a blog, and it comes with a menu bar,an image (for your company's logo), and a space for additional elements(including photos, contact information, videos, etc.). Additionally, if you decide to go with the "site" option, it's very easy to add a blog and/or the store portion to your website later.
As mentioned earlier, the basic option of Weebly is completely free,and Weebly Pro is less than $5 per month. The free version is very handy (and you could easily choose to use this for a while). It offers customers two websites with an unlimited amount of bandwidth, pages and storage (although you are limited to a 5MB maximum upload). Weebly Prois only $4.58 per month for six months; $3.99 per month for 12 months;or $2.99 per month for 24 months. Users are able to create as many as ten websites per account, and they are also able to have additional site elements including audio, embedded documents, password-protected pages and videos. Your upload limit will also increase to 100MB per file, which can be quite handy for business owners.
Another fantastic component of Weebly is the fact that they will automatically convert your website into a mobile-friendly version, which is invaluable for small business owners. Research shows that US consumers spend about 52 percent of their time online using smartphones and tablets. There are more than 140 million smartphone users in the United States, and today's consumer is far more inclined to search for products using their phone or tablet. Thus, it is almost silly to have a website that is not mobile-friendly.
In addition to Weebly being a low-cost (and potentially free) option, your website also has a much better chance of ranking higher in search engines including Google when you choose to use Weebly. The program has user-friendly SEO (search engine optimization) options that allow users to enter keywords and descriptions that will make your website far more visible in online searches.
Bottom Line:
When considering which website builder is best for you, remember that Weebly is very easy to use and costs very little, as compared to other options. Your website will also be mobile-friendly and will likely bemore visible in online searches.
Building Your Own Website: Weebly | WordPress | Godaddy | Squarespace