What is a Name Amendment?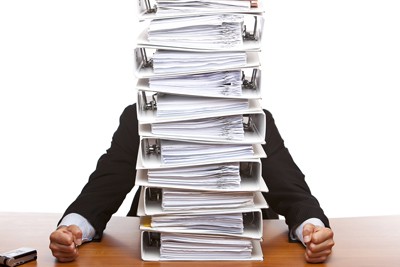 Think about the name of your company. You might have selected this particular name ten or twenty years ago, when it seemed like the perfect choice. Today, however, the name might be outdated or fails to properly reflect the true nature of your business. The solution to this situation is fairly simple; you just need to officially change your business or company's name by filing a "Name Amendment" with the Secretary of State in which you originally filed your business entity.
What is an Amendment?
An amendment is a formal filing with the Secretary of State that amends or changes a document that was previously filed. Articles of Amendment (for corporations) or a Certificate of Amendment (for Limited Liability Corporations, or LLCs) lists changes to your business or company name, your listed members and directors, the number of stock certificates issued by your company, your company stock's par value, and your company's purpose. Through amending your Articles of Amendment or Certificate of Amendment, you are confirming that your company's directors, shareholders, and members have approved the change and that your changes meet the legal requirements of your state of formation.
When Should You Use a Certificate of Amendment to Change Your Business or Company's Name?
Well, why would you ever need to change the name of your company in the first place? There are a few instances in which this would be warranted. For instance, you might have selected a name for your company that no longer applies. Let's say that you opened "Sam's Frozen Yogurt Shop" a few years ago. As your store became more popular and more customers started to shop with you, you decided to serve breakfast, snacks, and lunch. Now "Sam's Frozen Yogurt Shop" no longer represents your business accurately, so changing your company's name would be a wise decision in this instance.
By deciding to file a name amendment, rather than filing an entirely new company, you are able to keep the history that is connected to your initial filing, which means that all of your assets will remain in the same hands; all of your contracts will remain in force; all liabilities, accounting, and tax records will remain the same. In effect, your business name will change, but everything else you worked so hard to set up will remain the same.
How To File a Certificate of Amendment:
The very first step in changing your company's name will be selecting your new company name, which can be a difficult decision. Once you determine the new name, you can reserve it with the Division of Corporations. Then you will need to prepare a Certificate of Amendment, which must be signed by an authorized officer in your company. Your Certificate of Amendment will then need to be filed with the state. Your company's name will officially change as soon as the document is filed. Once your new name is official, it's time to spread the word and let everyone know! Be sure to have a plan in place to advertise that your "new name" is still the same business, so you retain your customer base. Social media can be a highly effective, yet low-cost way to promote the name change.
Bottom Line: Filing a Certificate of Amendment is an easy way to change your company's name. If you have questions regarding filing a Name Amendment, contact our highly trained experts at MyLLC.com today to get started!
Order Name Amendment Filing