Hiring Veterans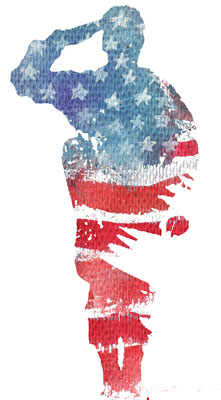 There is a growing crisis in Uncle Sam's house that negatively impacts those that have served in the Armed Forces. This current battle has left many swinging on a brittle branch of the Veterans' Affairs tree.
The War for Wages:
Looking back throughout history, we had the "Lost Generation" from 1915-1918, the "Greatest Generation" from 1940-1945 and the "Forgotten Generation" from 1965-1975. Now it seems we are looking into the face of the "Ignored Generation". We have heard the news reports of veterans being ignored by VA hospitals with some waiting months to receive treatment or benefits, and others dying on waiting lists. With the growing number of unemployed veterans among the job force, the advantage of serving our country and the support promised for post service afterlife appears to be waning. Depending on your education, skill level, age, number of kids, divorces, PTSD, emotional or mental disorders, and many other elements, you could be looking in the same mirror job-wise as an undocumented immigrant. This outlook applies mainly to the "boots on the ground" level servicemen and women. But for others with higher skill sets developed during their years of service, the outlook isn't quite so bleak.
Forbes lists the top companies hiring veterans as being mainly weapons and security industry leaders like Booz Allen Hamilton, the U.S. Department of Defense, Science Applications International Corporation, Boeing, Lockheed Martin, L3 Communications, General Dynamics, G4s Security Systems and CACI International, to name a few. There are jobs out there for vets skilled in, or willing to go back to school for technology, aerospace, IP, security communications, and information technology, etc. Naturally enthusiastic, these companies are hopeful that others will follow suit and the unemployment rate among veterans follows the rising trend in 2013 as they continue to hire a job force of qualified veterans.
Trouble On the Home Front:
The trouble however, is that most veterans are a little less than highly skilled or lack the finances and time freedom to go back to school or enter into a training process that isn't necessarily designed for veterans with families to take advantage of. One question being raised is the missed opportunities in the work place for former military service people. For instance, why not hire veterans as school district on-site security, or making it mandatory for TSA agents, border patrol and FEMA to all have a military background? Those positions don't require high skill sets, but they would be ideal for the physical training that all those who serve in any branch of the military must undergo.
The current number of men and women over the age of 18, and defined as "Having once served their country in the armed forces, is 24.4 million (roughly 9% of the population)". Among these people, there is an unemployment rate of 10% compared to 6.6% unemployment rate for non-veterans, according to the BLS. Keep in mind that an average age of 30 applies to this statistic and the difference grows the older the veteran is. Compare that to the "Greatest Generation", post-WW2, where the average veteran was more likely to be hired than those Americans who had never served, thus making the unemployment rate among non-vets the higher percentage.
To be fair, incentives are in place by the government for employers who hire vets. According to the Huffington Post,"Tax credits are available to businesses who hire qualified vets as a part of the WOTC - work opportunity tax credit. A business can receive almost $10,000 a year for hiring veterans." However, the qualification process is anything but accommodating. In fact, currently, the entire process is riddled with red tape and a lengthy amount of paperwork. For some small business owners with high turnover rates, hiring vets makes this process more of a hassle than a benefit. Incentives to create jobs for vets on the corporate level fairs slightly better. According to Goldman Sachs, "We will see a meaningful, positive change for veterans in transition but not for quite sometime."
Bottom Line:
Finding gainful employment if you are a veteran is currently a battle that many are facing. But its one that could very well be a win-win for everyone as long as business owners decide to fight the good fight and when applicable, hire a vet.